Changing the color of your pins helps organizations filter and visualize various groups of customers to make sure they are visiting the right customers under the right circumstances. Users of Outfield have the ability to colorize their accounts by the last time they visited a customer, where that customer is in their sales pipeline, and custom fields, which allows for endless colorization options.
To start colorizing your accounts, tap the filter icon in the upper right corner of the Places page. A menu will slide into view where you can then select the options for colorization.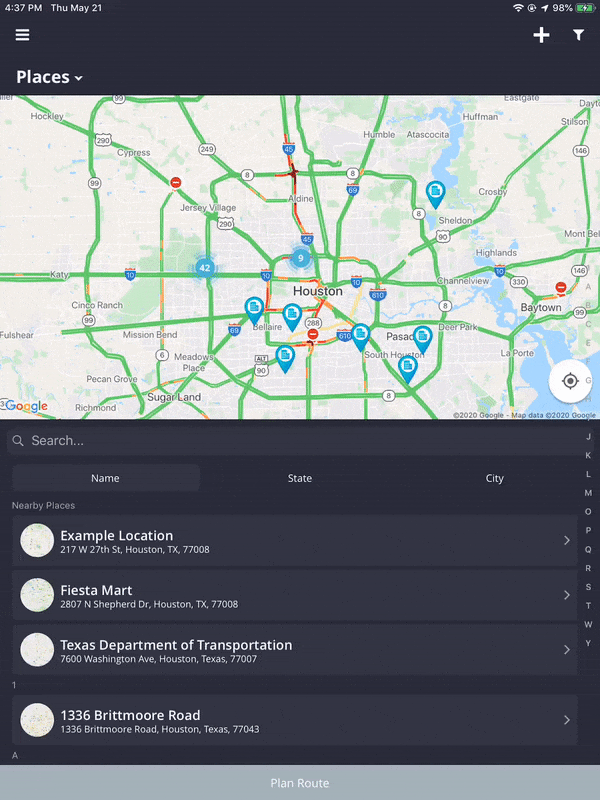 Below are the different ways you can colorize and filter your accounts:
Types of Colorization
Last Check-In
Tapping "By Last Check-In" from the side menu will show a legend allowing you to toggle what colors and locations you want to view. Your options are locations visited in the last week, last month, last 3 months, and beyond 3 months. You also can filter to see locations that you have never visited. After selecting what you want to see, tap "Apply" in the upper right corner and your selection will appear on the map and in the list view.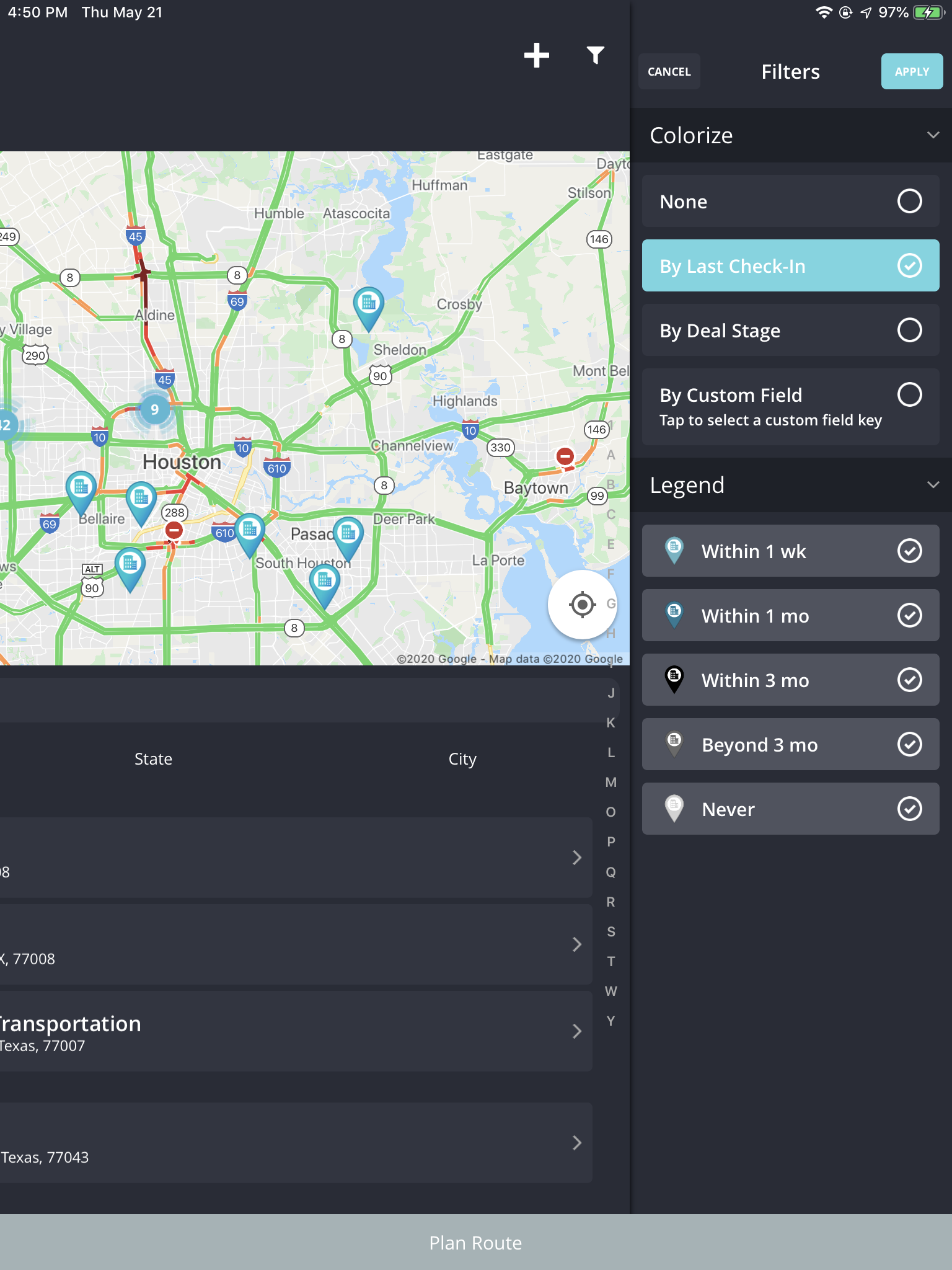 By Deal Stage
Tapping "By Deal Stage" will show your Deal Stage legend which allows you to toggle your locations by where they sit in your deal pipeline. Similar to Last Check-in, you can pick and choose what you want to see filtered in the Map and List view. Just make sure to tap "Apply" in the upper right to see your results!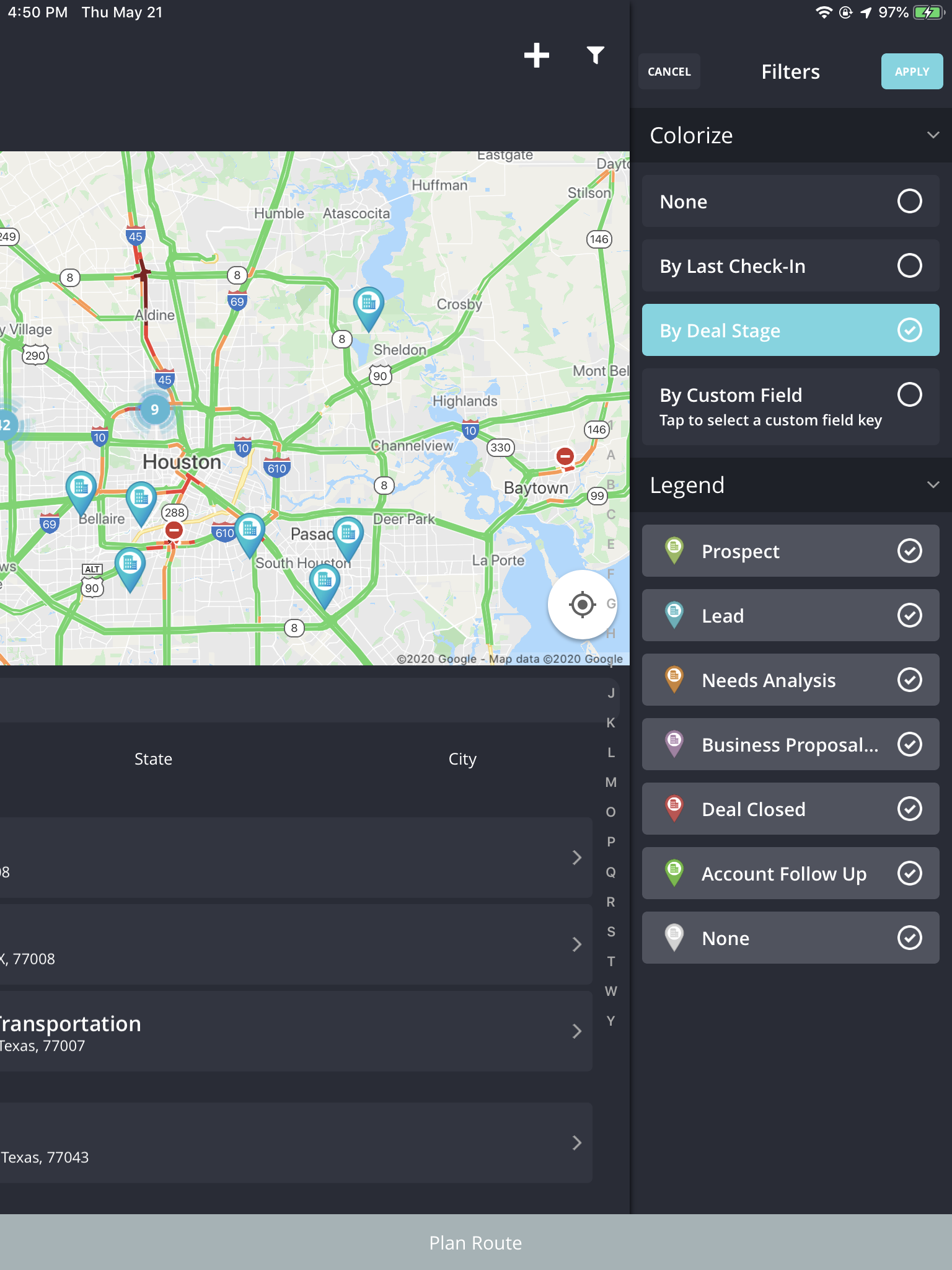 By Custom Field
When you tap "By Custom Field", you'll be brought to a second screen showing you all of the custom fields you have associated with your accounts as well as how many accounts have that custom field and how many different values the custom field has. For Example, in the gif below, we see that 39 accounts have the Account Tier field set and there will be 5 different options to colorize by. After tapping the field you want to colorize by, you will see the familiar legend allowing you to pick and choose what you want to see get colorized. Just hit "Apply" in the upper right and the results will show.