Routing is the best way to get to and from your locations with great efficiency saving you time and money while also increasing the amount of touchpoints you can make throughout the day.
You can start planning your routes by tapping the grey bar near the bottom of the screen of the mobile based version of Outfield. Once you're on the route screen, tap the plus button in the upper right corner to create a route.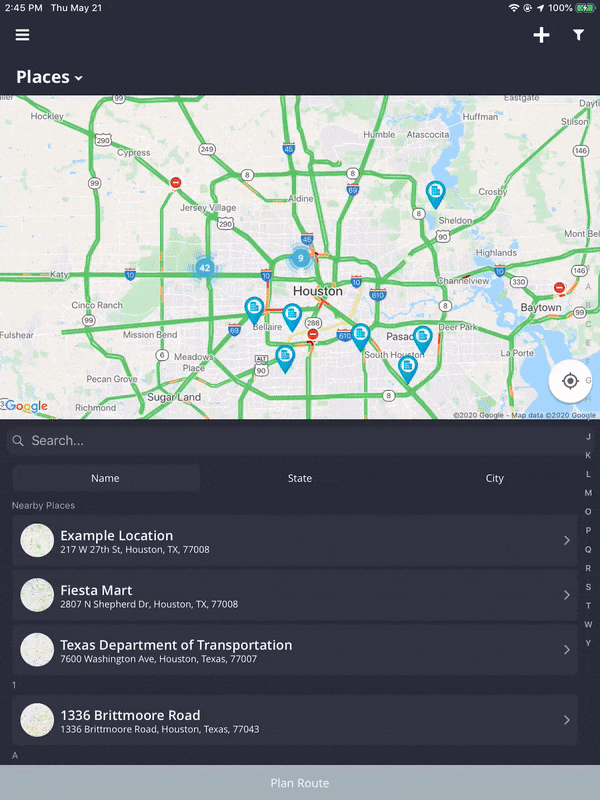 From here, you'll find a menu at the bottom of the screen with options to add stops, begin and optimize the route, add your calendar itinerary, or clear the current route. Near the top of the page, you can switch to a map view which lets you visualize and add locations to your route. By default, your start and end points will be your current location, but you can change these by typing in the name or address of the location you want to start or end your route at.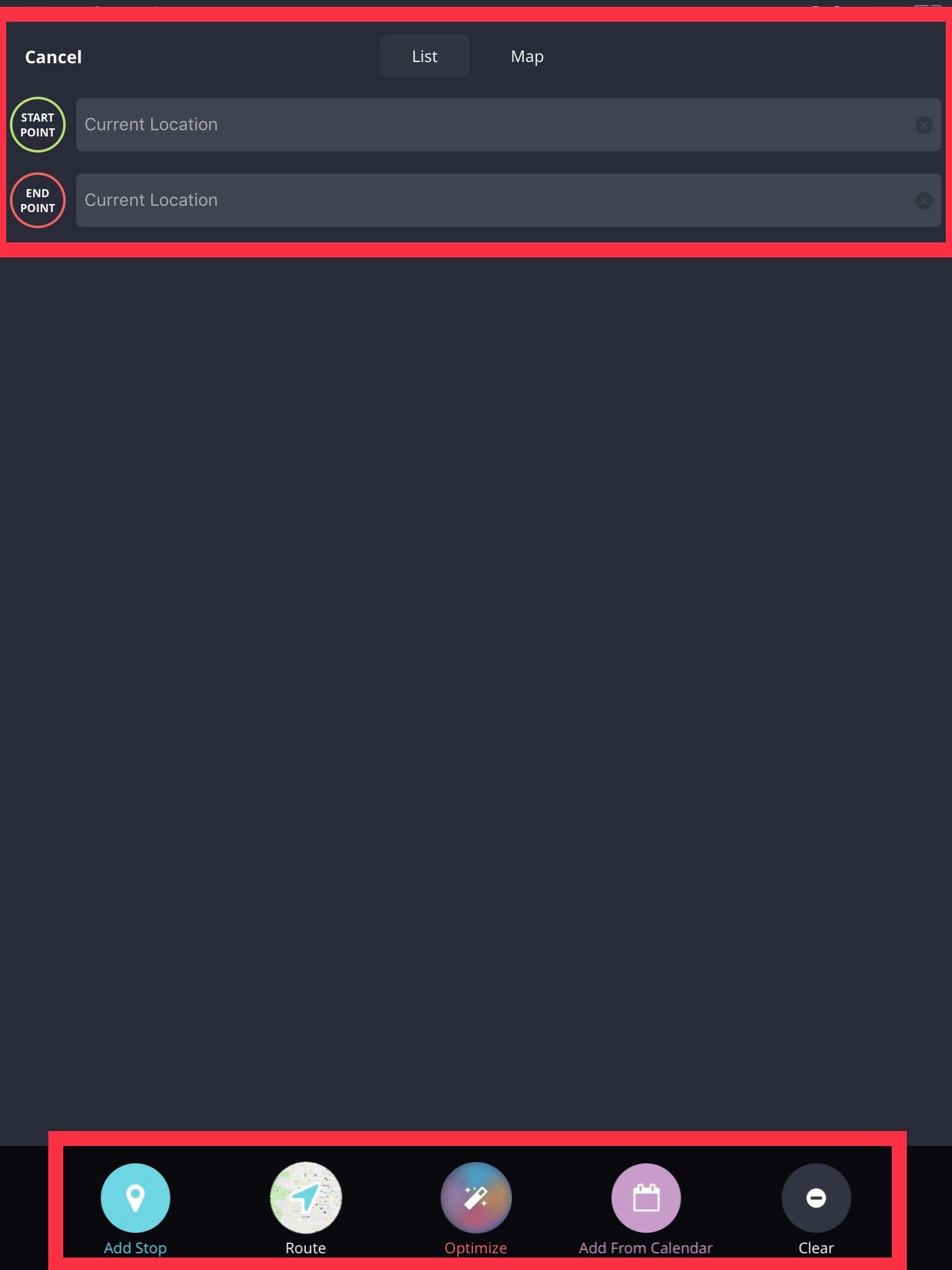 Creating The Route
Add Stop Button
By tapping "Add Stop" in the bottom menu, your list of accounts will show allowing you to select what places you want to visit.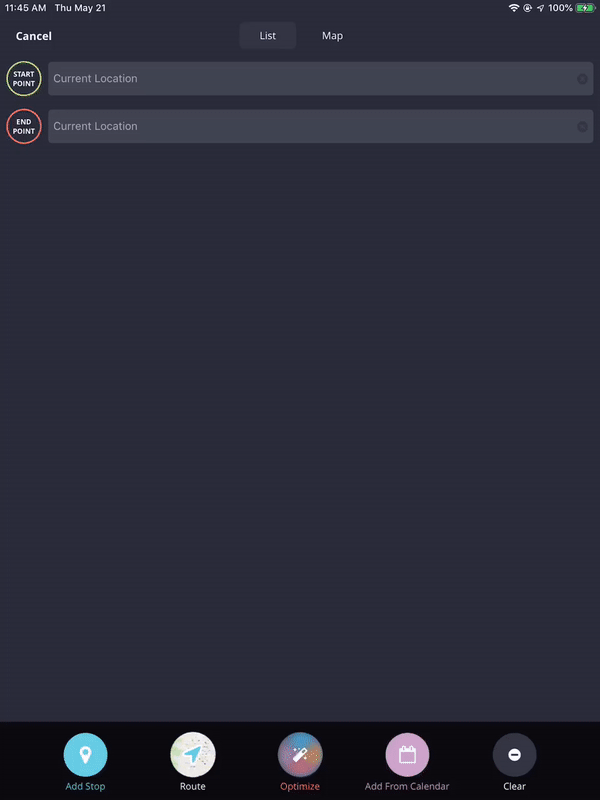 Map View and Drawing Tool
The second way you can add stops to your route is with the map view, which you can select by tapping "Map" near the top of the page. From here, select up to 25 locations by either tapping on the map pins or by drawing around the area you want to visit with the drawing tool located in the upper right.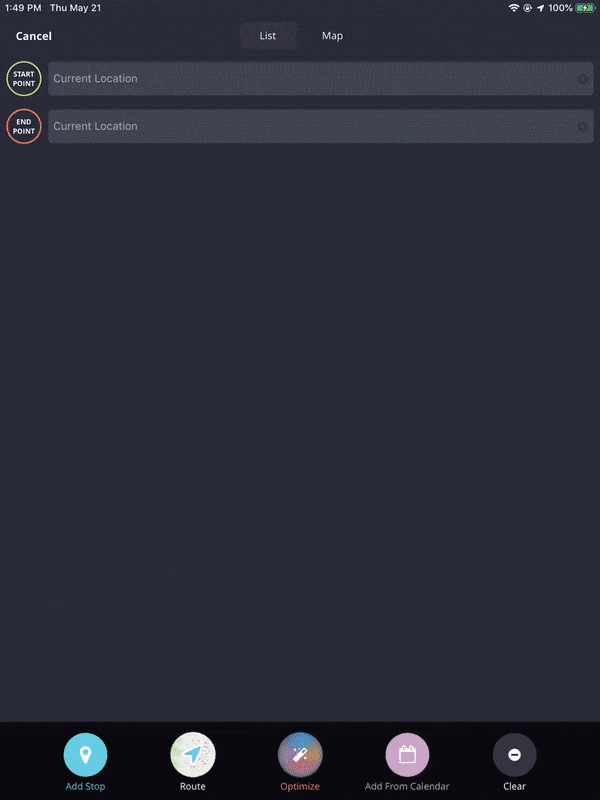 Add From Calendar
The third way you can add stops to your route is with the "Add from calendar" button in the bottom toolbar. This will automatically pull the locations you've planned to visit into your route for super simple route creation.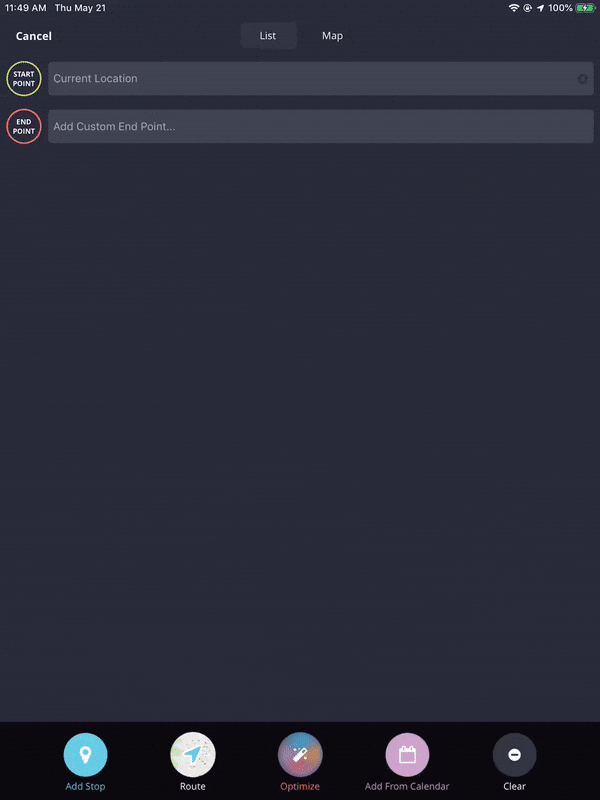 Starting the Route
Once you've selected the places you plan to visit, you have the option to route in the order that you selected them in, or utilize our optimization algorithm to give you the best route possible, taking into account live traffic conditions and historical traffic trends. Both options can be found in the bottom toolbar.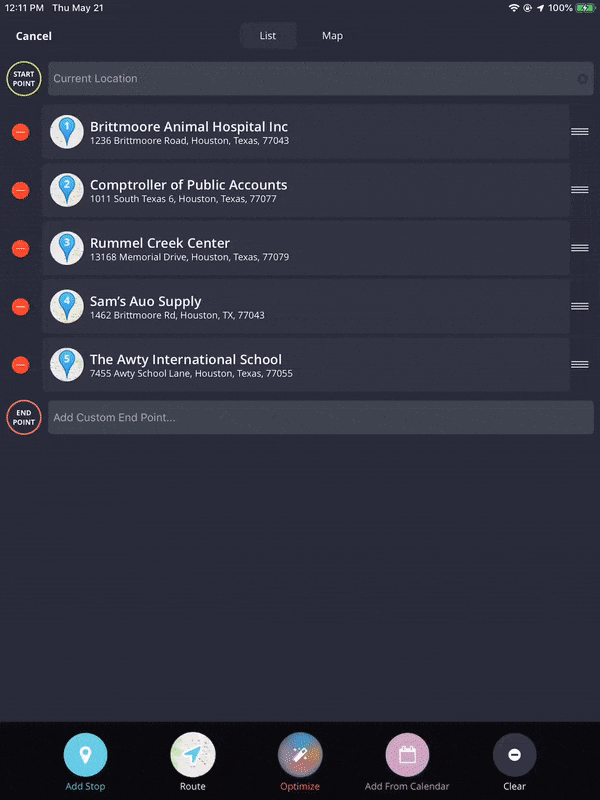 Below the map, you'll see your estimated time savings and expected mileage for the route!
When you're ready to hit the road, tap "Go" to the right of the place name and Outfield will send you and your destination to your preferred mapping application for driving directions.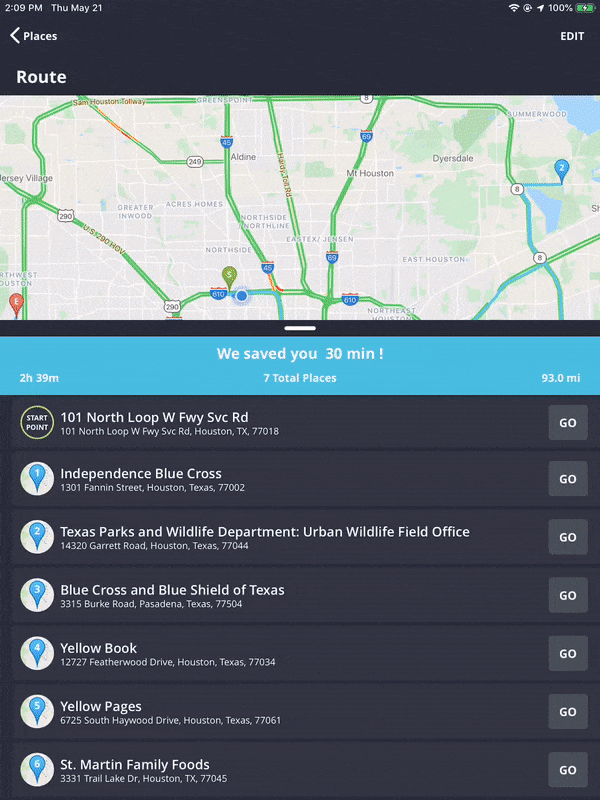 Editing and Clearing your Route
If at any point in time you want to adjust your route, tap "edit" in the upper right. You can add in new locations, adjust the order by holding and sliding the white icon to the right, and delete stops from your route by tapping the red icons to the left of the place names. If you're looking to start from scratch, just tap the "Clear" icon in the bottom menu.