Generating a professionally styled PDF report is easy with Outfield. Pull high level insights as well as detailed visit reports for your team's field activity, all with the click of a button.
Starting Point:
To generate a PDF report, start at the "Team Activity" page on the web based version of Outfield. The Team Activity page is where you can see all of your organization's check-ins, meetings, and notes, either in chronological order or on a filterable map.
In order to see specific activities, use the filters to your advantage. You can filter by Form Type, Event Type, Team Member, Date Range, and more with the Team Activity search bar. Keep in mind, whatever filters you set will be reflected in your generated report.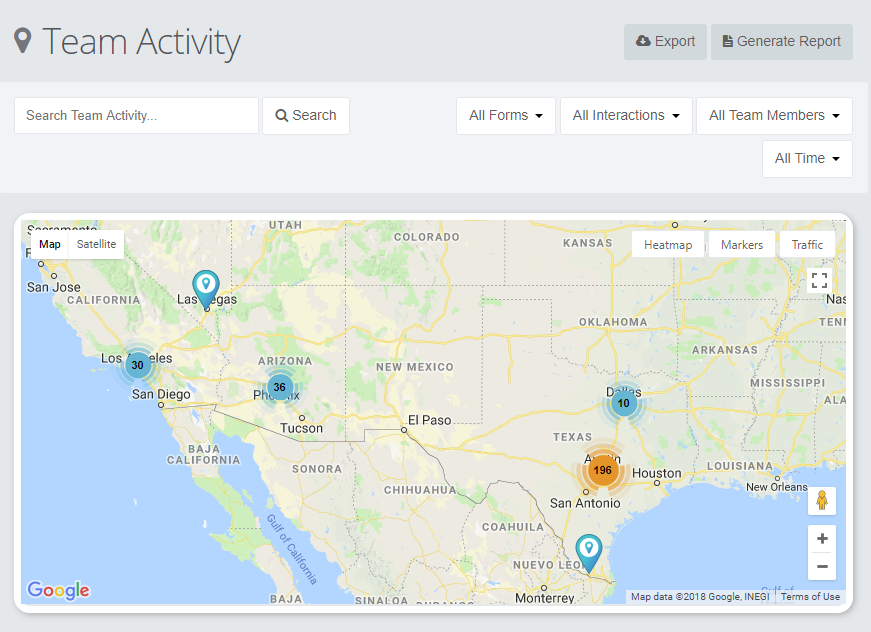 Generating the report:
To generate the report, all you need to do is click the button in the upper right, reading "Generate Report". Your PDF document will be sent to your email inbox. Depending on how much activity and pictures you have, this could take a minute or two.
Reading Your Report:
Once you have received your report, you'll want to find information quickly and efficiently. Here are the main sections of the report you will want to focus on:
1. Team Summary
View aggregate data and average statistics for each of your field reps.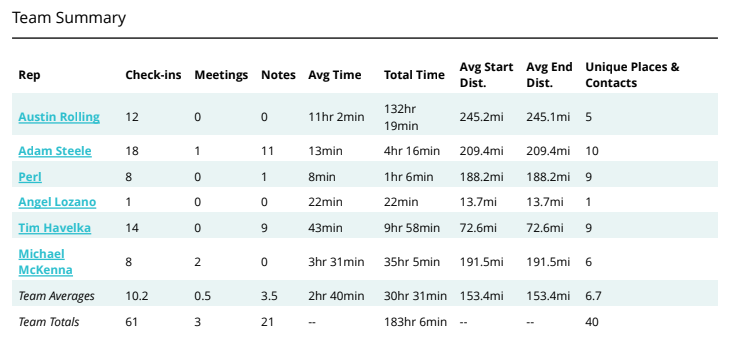 2. Places and Contact Summary
View activity on an account by account basis. See what reps are checking into what locations and how much time on average they allocate to these accounts.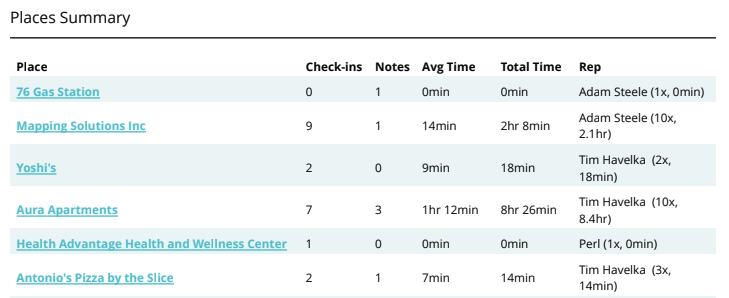 3. List of Interactions
This is where you can view each visit individually along with notes, pictures, and form results!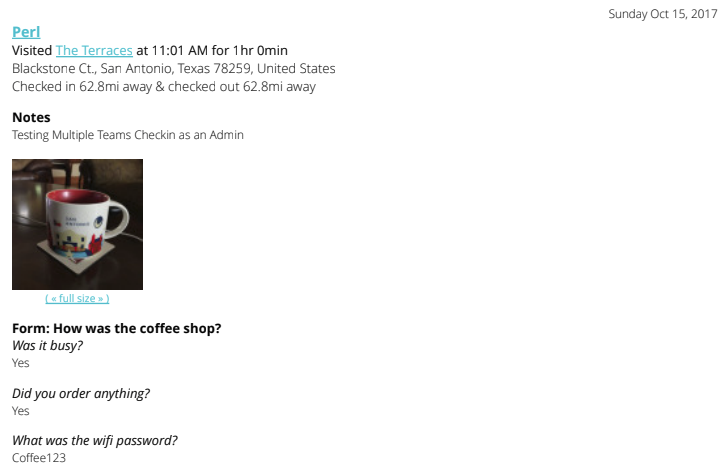 With Outfield's PDF generator, creating reports is quick, simple, and powerful. It also creates an easy path for sharing your field data with clients or colleagues outside of Outfield.
Create a report today, and experience the field reimagined!