The Team Activity bar chart is a great way to see how productive you're being in comparison to the rest of your field team. You can see how many activities you are doing and how many your colleagues are completing. With this data, you can run contests to boost productivity and introduce a level of friendly competition to the mix!
Here's how it works:
Start by opening Outfield to the Team Activity Page...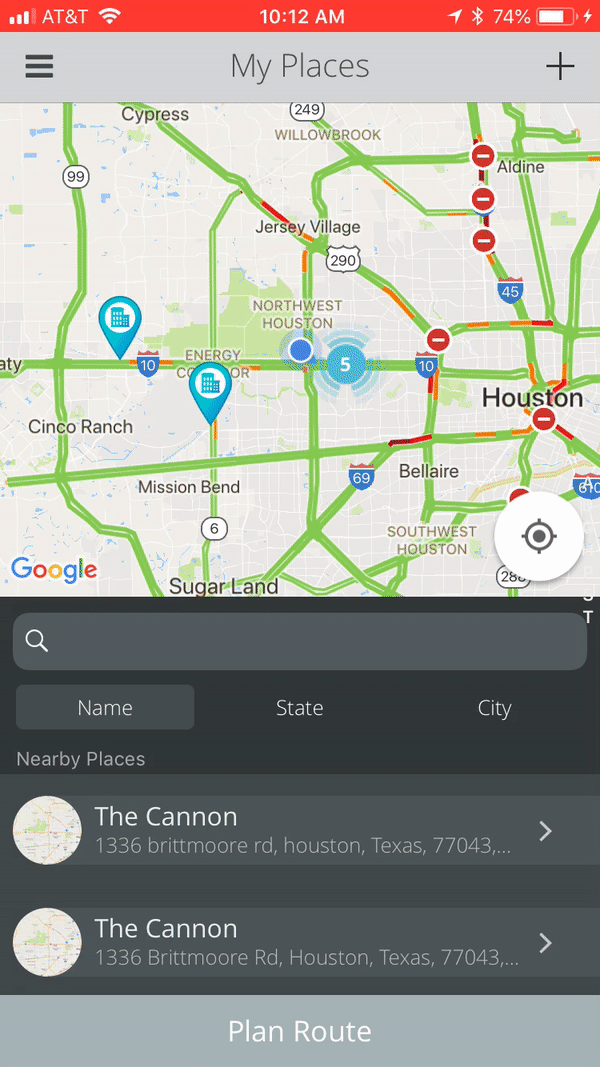 You'll see a bar chart showing team member activity for the past week...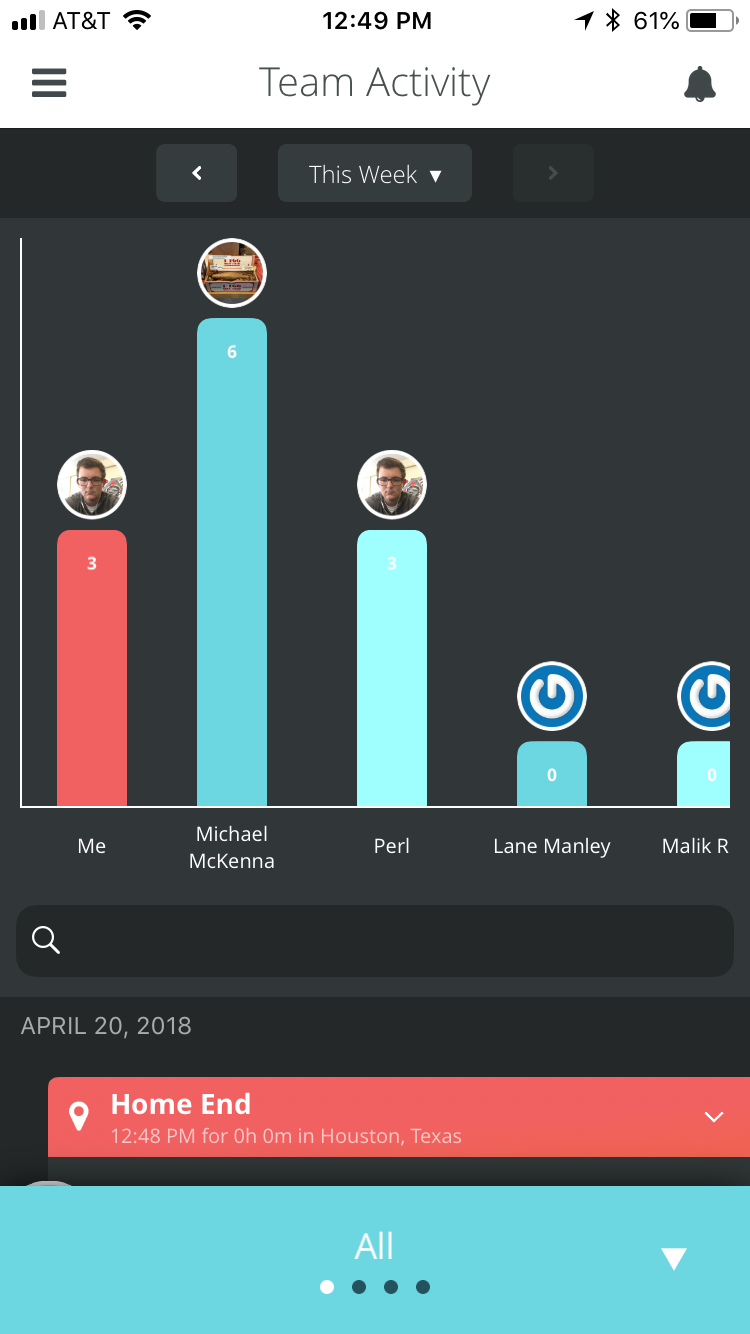 If you want to see different types of data, like all check-ins for 2017, change the time filter up at the top and edit your activity filters near the bottom...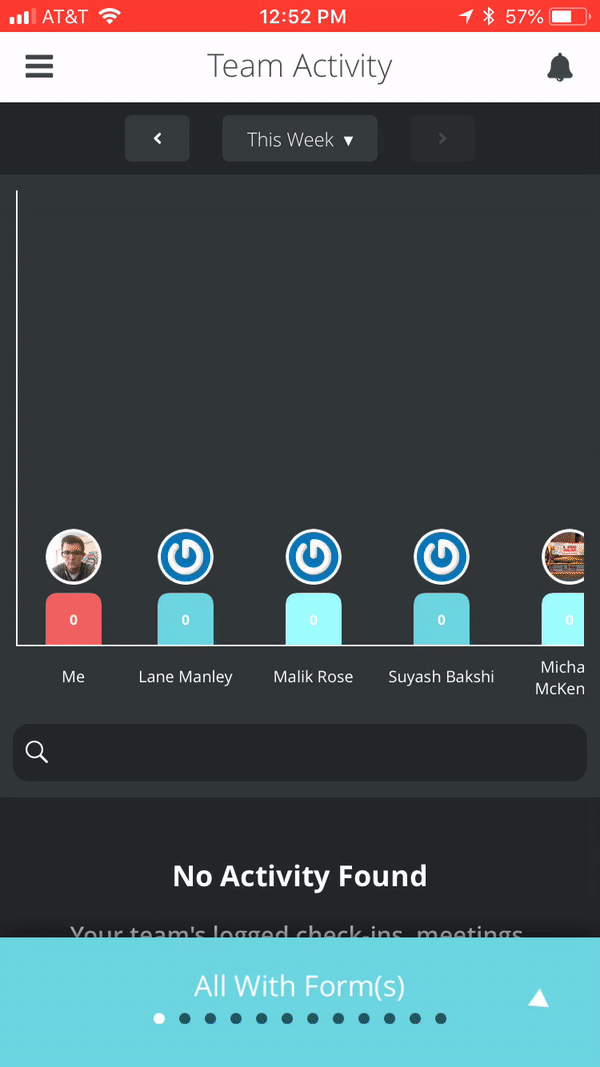 Stay tuned for more updates on ways to leverage the Bar Chart with your team!